OUR CONFUSED TRIP LEADER, TOM ROGERS
THESE ARE PHOTOS OF OUR LATEST FIELD TRIP: GOLD GULTCH 22 NOV 2008

Tom & Linda took us out to GOLD GULTCH. Here we found Skeleton Quartz and Fossils (horn coral, bracyopods & crinoids) excuse the spelling .... no spellchecker!
Everyone had a good time. All came through the 'stickerie brush' with minor scratches on hands, arms & legs.
I lost the list of members who attended the trip but here are some of the photos.

NOW HERE ARE SOME PICTURES OF OUR TRIP ....
HERE IS THE GROUP THAT WENT TO GOLD GULTCH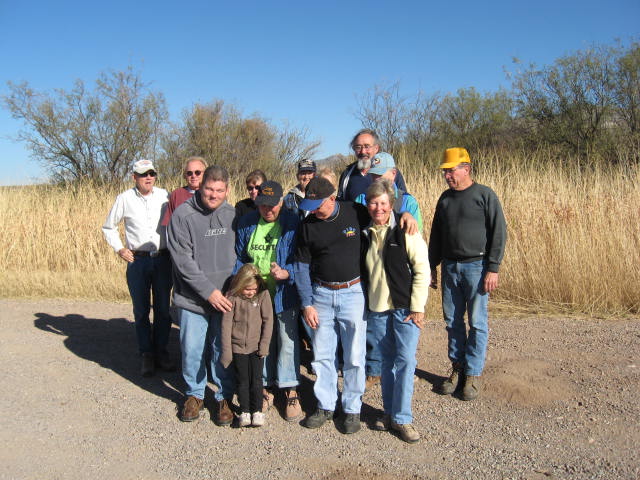 CLIMBEN' UP THE HILL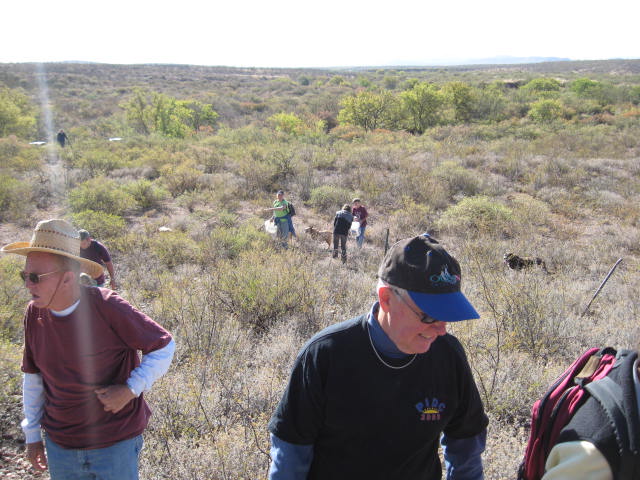 STILL HEADEN' TO THE TOP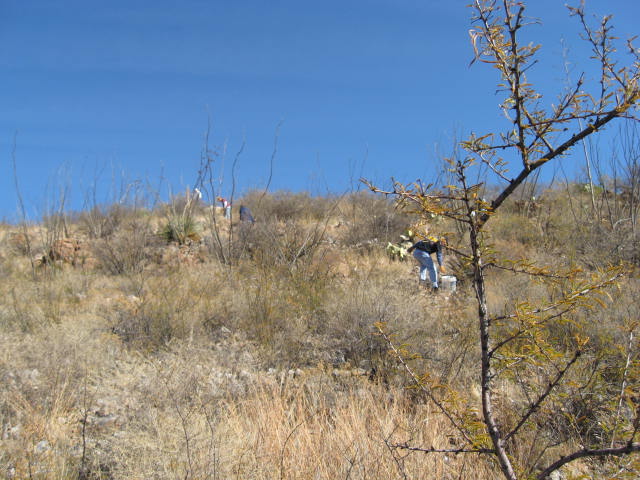 LOOKIN' FOR THAT ELUSIVE SKELETON QUARTZ ...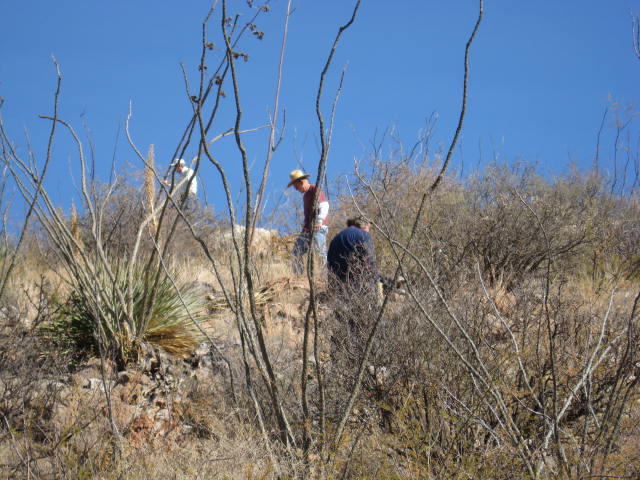 THIS SPOT HAS BRACYOPODS ALL OVER THE PLACE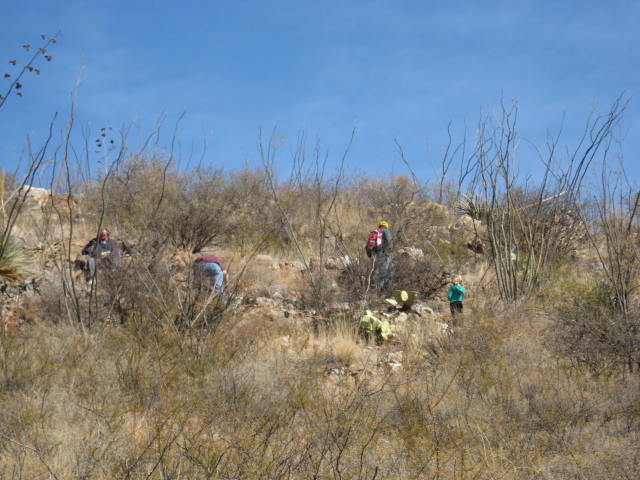 BACK IN THE PARKING AREA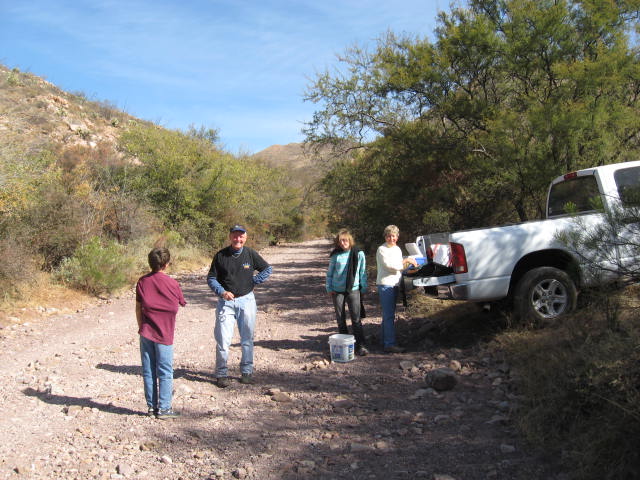 WALLY MADE IT BACK O.K.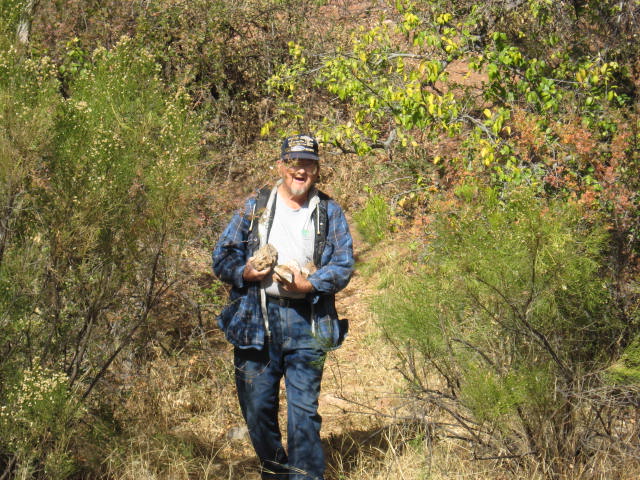 LINDA IS BACK, ALL SMILES AND HAPPY